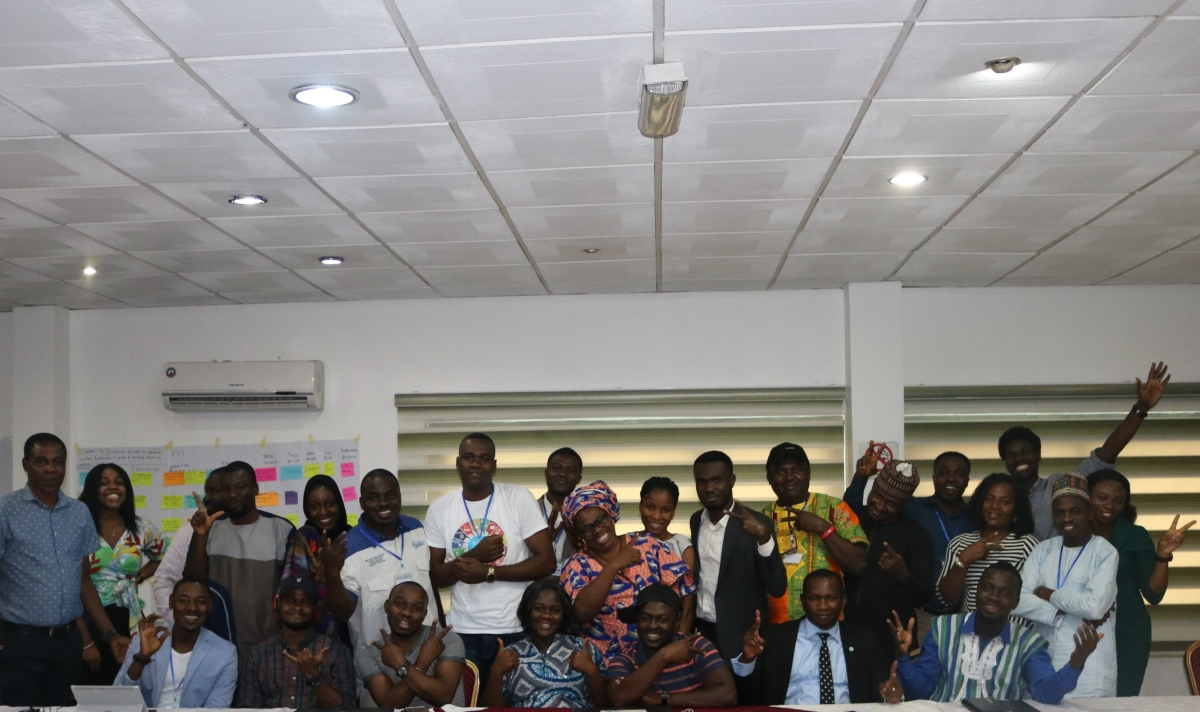 Individuals interested in monitoring and evaluation join the Cloneshouse community to take advantage of many unique benefits and opportunities. Cloneshouse has over 2,000 individual members including practitioners, the federal government and state employees, UN and other NGO staff, administrators, consultants, students, economists, technical assistance specialists, diplomats, and academics.
Individual members gain access to our basic monitoring and evaluation training for beginners; results-based monitoring and evaluation training for professionals; work on evaluation projects shepherd by Cloneshouse, gain access to speakers and panel discussions designed to promote the exchange of ideas, as well as professional networking and career development events. Join today!
Free Membership
Access to promotional events
Access to our newsletter
Paid Membership
Access to our 3-week and 6-week online course
Read Benefits to Paid Members below
Get a 20% discount on our beginner and experienced courses on monitoring and evaluation.

A one-hour per month mentorship and coaching on your monitoring and evaluation related career path

Receive a discount to access exclusive job postings and career advice from our experienced professional evaluators.

As a member of our community, you are prospective hire for our next project. That is, when we require an additional hand on our numerous project, you will be the first to be considered.

Receive remote access for Cloneshouse workgroup events, as well as access to live webinars with the ability to pose questions to presenters.

Engage with key organizations that commission monitoring and evaluations, institutions, and thought leaders from around the world.

Join a network of more than 2,000 evaluation professionals in Africa, and worldwide while obtaining special discounts to annual Cloneshouse events
I have tried becoming a member of other monitoring and evaluation professional associations in Africa but did not get value for my membership until I came across the Cloneshouse community – a very vibrant, and innovative network that provides recent information around the practice of evaluation. I always look forward to their educative events.
On concluding my Masters program in international relations, I was confused about what next to do, and how to get a job in the development sector, especially in a field where I can put data collection and analysis to use. Things became clearer when I joined the Cloneshouse community. Their career Q&A event has been super useful to me – it actually landed me more on-the-job experience, while working on new bilateral and multilateral evaluations.
Our members are encouraged to spend their time with different workgroups that align with their area of expertise. Also, members gain experience working with one another in a workgroup.
Abstract Reviewers:
Responsibility: To assist in reviewing abstracts submitted for consideration within the Cloneshouse community.

Awards Task Force:
Responsibility: The Awards Task Force works on reviewing the current processes and providing the community with recommendations for revising the Cloneshouse Awards Program.

Conference Advisory Working Group:
Responsibility: To assist the community in reviewing possible changes to conference structure and evaluating potential innovations.